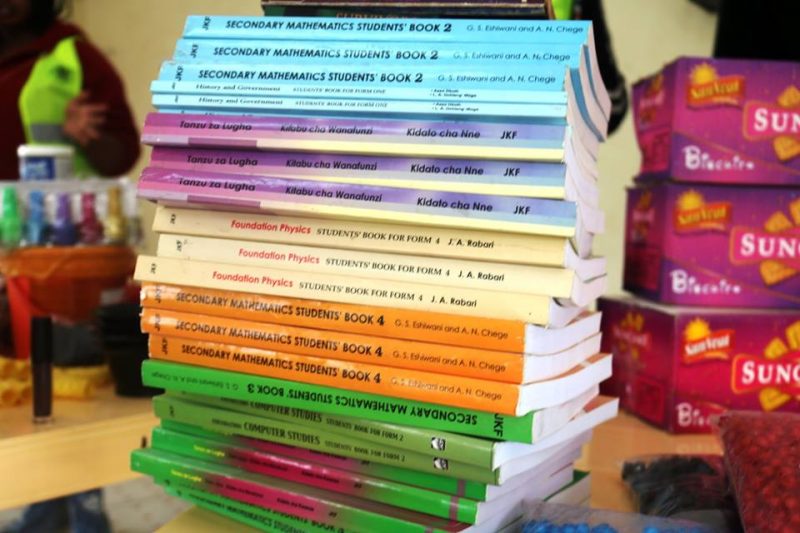 "…Let there be no doubt. Education should be at the heart of the prison system in Kenya. If education is the engine of social mobility, it is also the engine of prisoner rehabilitation …"
Meet 26 year old 'George', not his real name. At a tender age of 16 years, George had a troubled childhood, characterized by petty crime and drug abuse. At the height of this worrying childhood, George was convicted of Robbery with violence and sent to Shikusa Borstal Institution in Kakamega for rehabilitation. Three years later, George would end up in the wrong side of the law, once again and this time, his fate would be sealed, with the maximum sentence. George was found guilty with First-Degree murder in a botched robbery incident and sentenced to life imprisonment. Currently, George is serving his sentence at Kamiti Maximum Prison.
Going by this case study, allow me to ponder some questions. Did we as a society fail George when he first entered a borstal institution? What role could education play in equipping George with necessary skills to give him a decent chance in life after his rehabilitation? Did the prison education system in Kenya live up to its core mandate in this case?
First things first; what is a Borstal Institution?
The idea of having a borstal institution was borrowed from a village called Borstal in England where young people who had broken the law were isolated and rehabilitated. In Kenya, Shikusa Borstal was open to the first offender in 1963. Two years later, Shimo la Tewa Borstal was established. Today we have four borstal institutions in Kenya established by an Act of Parliament (Chapter 92) to rehabilitate children who have committed serious offenses but are too young (below 18years) to be placed with adults in regular prisons.
The four borstal institutions in Kenya are: Shikusa Borstal (Kakamega), Shimo la Tewa Borstal (Shanzu), Kamiti Youth Corrective Training Centre and Kamae Girls Borstal (both are an annexure of Kamiti Maximum Prison). The main purpose of a borstal institution is to deter youthful offenders from criminal behavior through vigorous training and counseling programs dabbed "short sharp shock" (SSS). These involves taking inmates through short but strenuous activities to make them refrain from criminal activities
Prisoners are in prison because they have done wrong. But once they have served their time, it is just to them and in the interests of their communities that they have the same decent chance. The chance to re-enter society successfully, to find work, to live fulfilling lives is perhaps the key in reducing reoffending, like in the case of 'George'
It is against this background that in the Rotary Year 2015/16, the Rotaract Club of Nairobi Central (RCNC) started an ambitious "Elimu Magerezani" project with the aim of improving basic education and literacy in various borstal institutions in Kenya. This was in line with the goal of Rotary International; to promote education and literacy to help communities develop. As a club, we believe that character transformation is better cultivated from the mind, as opposed to being motivated by infliction of pain in order to transform the inmates to become valuable members of the society.
The club has since identified various prison institutions around the country and has narrowed down on borstal institutions which offer corrective training to offenders who are below 21 years of age. They are convicted of an offence, not punishable by death, for a period of four months to two to three years depending on the institution. Since its inception the project in 2015 the club has managed to visit The Kamiti YCTC (Youth Corrective Training Centre) in Kahawa West, Nairobi, Kamae Girls Borstal Institution within the Kamiti compound, Shimo La Tewa Borstal Institution in Mombasa and Shikusa Borstal Institution in Kakamega which have been selected as the target institutions of the project.
As a club, we do believe that inclusion of greater provision of high quality creative arts provision, and Personal and Social Development (PSD) courses, to both improve self-knowledge and develop self-confidence will therefore help tackle reoffending. 
The objectives of "Elimu Magerezani" by RCNC include
To assist the youth at borstal institutions across Kenya gain more knowledge and information on education and current affairs.
Reduce cases of repeat offenders and reduce the crime rate in the country.
To equip the libraries in borstal institutions with more books and writing material to add value to their reformation goal.  This will create a reading culture in borstal institutions which in time will have the institutions allocate time to reading activities and even have the inmates create book clubs.
To assist to develop personal integrity; while emphasizing the value of individual responsibility and literacy through mentorship.
According to a report by the African Prison Project (2014) people are sent to prison in order to protect society from harm. Although, investment in bars, guards and guns alone may help to reduce offending in the short term, ultimately it does nothing to make society safer. This is because almost everyone in prison will eventually return to society at the end of their term. If they remain idle during their time in prison, they are likely to become bitter and resentful. If however prisoners are given meaningful things to do and are equipped with the skills and self-belief they need to support themselves upon release, society becomes safer because rates of re-offending decrease. This is the ultimate goal of "Elimu Magerezani"
As the Rotaract Club of Nairobi, we believe that education is thus one key aspect of the rehabilitative role in which prisoners can engage while in prison. It is not just a means of keeping the prisoner occupied, but has the capacity to form a stepping stone towards prisoner's inclusion into society.
RCNC seeks to get donations of books from our members, guests, partners and general public and we visit a borstal institution every quarter of the year. During our visits, we offer mentorship, engage in outdoor games with the kids and offer donations to support formal and vocational literacy, ranging from; Stationery – pens, pencils, erasers, and note books etc, Literature material: text books, teacher guides, magazines, autobiographies, novels etc, Computers/laptops, Vocational Training and Sporting material. By providing positive learning environments, prisons in Kenya can support the inmates to make good use of their sentence; to address gaps in their learning skills; to improve their employability; and to change their personal attitudes and perceptions. This in a long run helps them to understand the reasons for and consequences of their actions.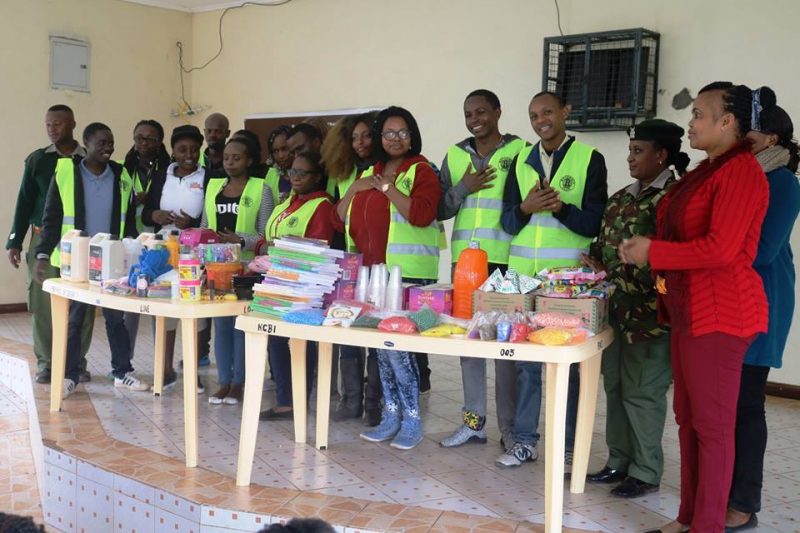 by Rtr. Steve Maina